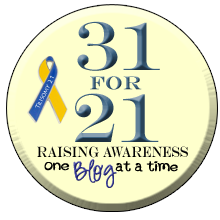 Zhen
loves to play in the tube with his truck.

Who is that learning to walk? Please ignore the laundry on the piano.


Note the intense concentration!


I was changing Theo's clothes today and I just happened to have a camera so I thought I should document his present appearance. Not bad, huh? Ruby loves him like crazy!

Ralphie loves his little/big brother, too!

More tomorrow! I'm doing the 31 for 21 challenge, so look for a new blog post each day of October. I'm crazy. But you knew that already.